*Adapter sleeves are the most commonly used components for locating bearings with a tapered bore onto a cylindrical seat as they can be used on plain shafts or stepped shafts. They are slit and are supplied complete with a KM lock nut and a MB lock washer.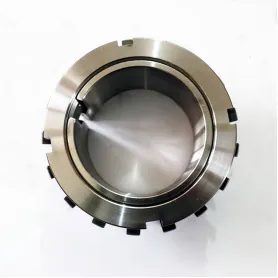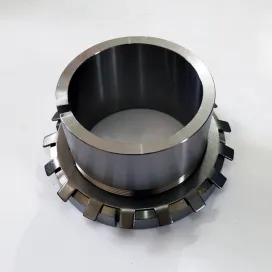 • Easy to install
• Complete with lock nut
• Complete with locking device
Withdrawal sleeves are slit tapered sleeves that are used to mount bearings with a tapered bore onto the cylindrical seat of stepped shafts. This AH(X) sleeve has dimensions in accordance with ISO standards and is a basic design for mounting and dismounting. The sleeve is located on the shaft by a lock nut or an end plate. The lock nuts and appropriate locking device can be ordered separately. End plates are not manufactured by SKF.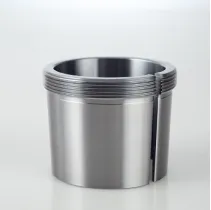 • Cost effective
• Quick and easy mounting.
Adapter Sleeves and Withdrawal Sleeves are used to secure bearings with a tapered bore onto cylindrical shaft seatings. They facilitate bearing mounting and dismounting and often simplify bearing arrangement design.
Lock nuts are used to locate bearings and other components onto a shaft or adapter sleeve. They are also used for mounting bearings on tapered shaft seats and dismounting bearings from withdrawal sleeves. Lock nuts have to be secured to prevent unintentional loosening. This is done, either by a locking device that engages a keyway in the shaft or key slot in the adapter sleeve, or by a locking mechanism integrated in the nut.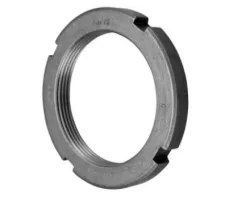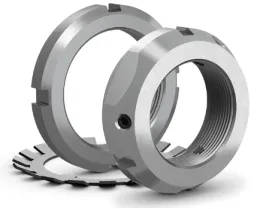 KM, KML, HM .. T metric lock nuts retained with a lock washer
HM(E) metric lock nuts retained with a locking clip
N and AN inch design lock nuts retained with lock washers
N inch lock nuts retained with a locking plate.
Industrial Applications-The Bearings which we mainly trade in for various demands from our clients in different industries.