The method of atomization and dust reduction by the fog cannon has a good purification effect, which is an effective way to deal with dust pollution in my country. Mobile fog cannons have been used in urban dust control before, and fog cannons can be seen everywhere near construction sites where dust is more serious. It is precisely because of the demonstration of the effect of mobile fog cannons on the street that fog cannons can be effectively used in all walks of life.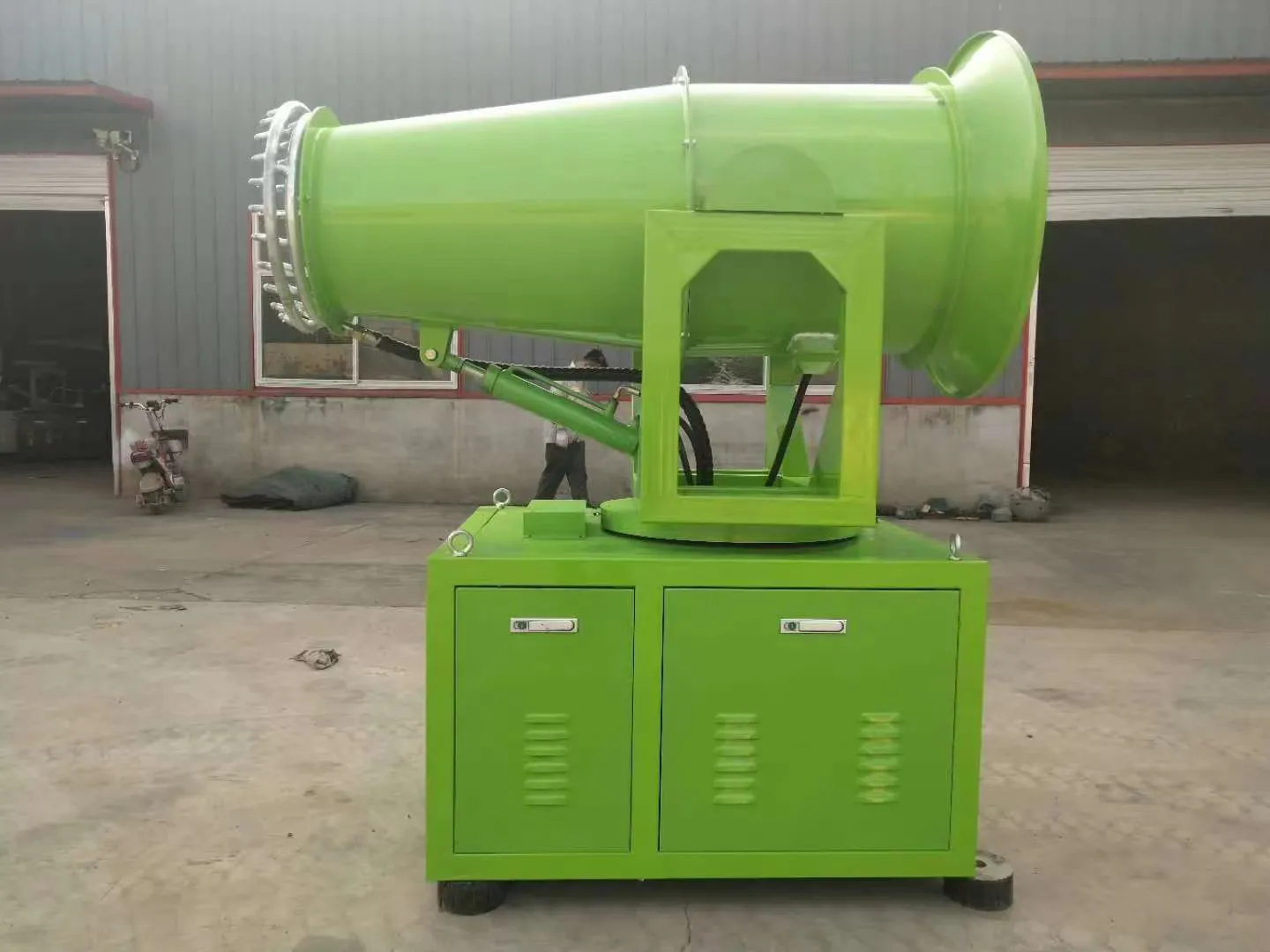 The mobile fog cannon is a device that can turn water into water mist through the machine, which is used to reduce dust and haze. Its mechanical principle is to atomize the normal solution into water mist particles with a size of 10 to 150 microns through a special high-pressure atomization system and a double-tube annular spray ring.
The water mist sprayed by the mobile fog cannon and the PM2.5 and PM10 dust particles suspended in the air adsorb, aggregate and settle to achieve the purpose of eliminating pollutants and reducing haze. Fog cannons are mainly used in municipal sanitation, demolition/earthworks, urban greening, landfills, cement plants, quarries, power plants, steel mills, coal mines, ports and other industries for open-air dust control and special equipment for agriculture, forestry and plant protection.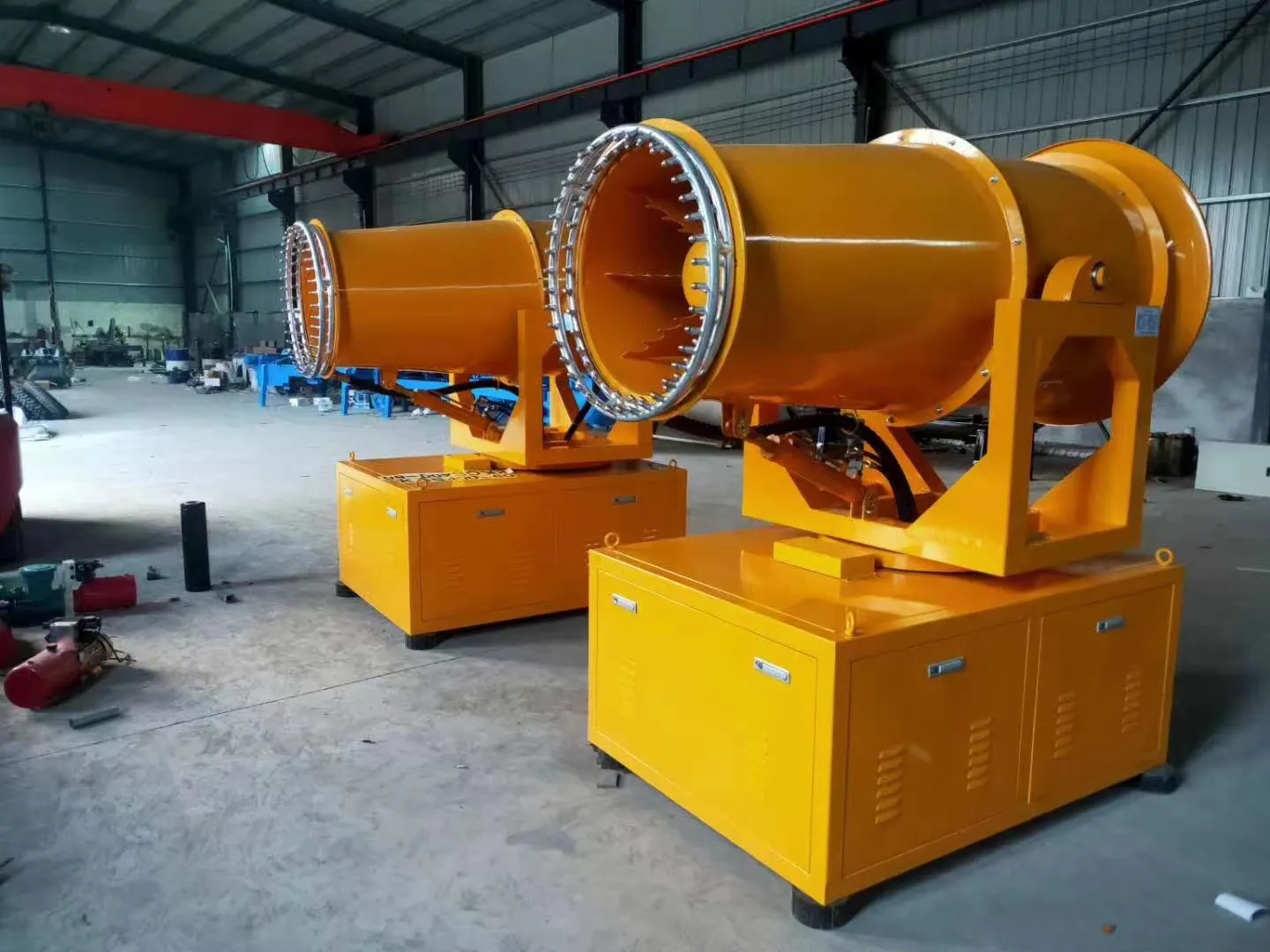 The mobile fog cannon adopts two advanced control methods, automatic and means. The device is easy to operate, flexible and safe. The automatic horizontal rotation is realized, the spraying is convenient, the coverage area is large, and the hydraulic system controls the pitch angle, which can easily adjust the spraying height. The supporting power of the mobile fog cannon is flexible. It can be powered by either three-phase 380V mains or diesel generator sets.
The wide application of mobile fog cannons can use gravity to reduce dust particles in urban atmosphere and factories. The fog particles formed by artificial fog are covered, and the particles increase in weight and fall, and can no longer be raised. At the same time, it can also ensure the humidity in the air, but does not generate water, creating a healthy and pleasant living environment, and ensuring that people breathe fresh and pure air during life and work.